Ideal Harness
EQUESTRIAN HARNESS...Just like the marathon carriages of Chr. van den Heuvel, Ideal Equestrian harness is designed and manufactured in cooperation with competitors! Because of the highly demanding factors of the harness in the combined driving sport, the production is done with much care. The harness has e.g. in-leather stitches, which prevents scraping against the horses' legs and guarantees a longer duration. The sizes are excellent and the harness fits very well!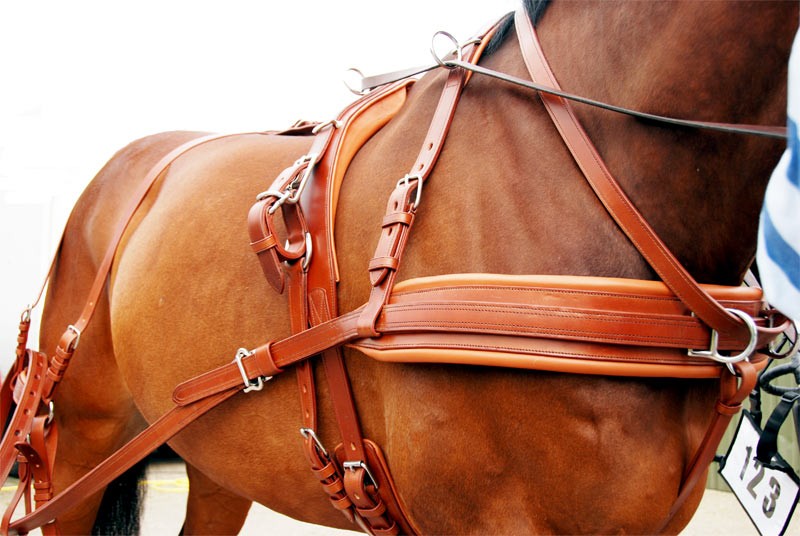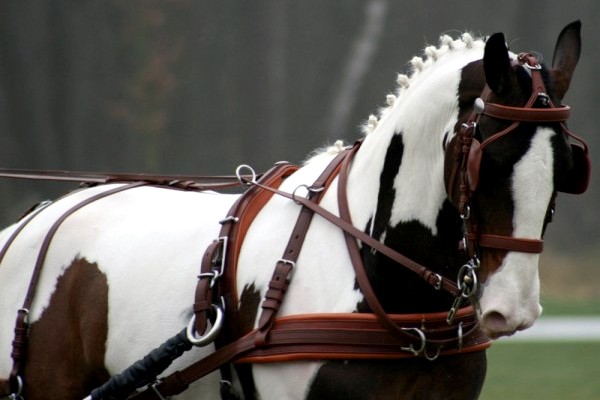 Check the brochure and price list for detailed information about Ideal Equestrian harness and up to date prices.
Contact us for more information via the order form.
TRADITIONAL HARNESS...You may expect from a manufacturer and restorer of traditional carriages that you will find traditional harness, gala harness and presentation harness as well. But you will also find complete decorations of tack rooms, with traditional harness holders and whip holders as well as hatboxes with us. Ask us about the whole collection or visit our large showroom.