About us
Christiaan van den Heuvel, founder of the company, started in the sixties with the buying and selling of traditional carriages. Henri, one of the sons, started to restore carriages. In the early seventies they started to build the first marathon- and presentation carriages. The company is now run by the three brothers: Frits, Henri en Eric van den Heuvel.
MODERN AND TRADITIONAL...Chr. van den Heuvel & Sons develops, produces, sells and exports competition and leisure carriages. We also import, restore and sell traditional carriages.
Everything, from robust marathon carriages and elegant presentation carriages to big Park Drags and Road Coaches.
SERVICE...Production, restoring, wood repair, wheel repair, painting, muffling, upholstering, capitonating, render. Everything under one roof!
EVERYTHING FOR THE DRIVING SPORT... harness, thatched baskets, umbrella holders, driver's coats, bowler hats, top hats, harness holders, quick releases, whips, new carriage lamps, traditional carriage lamps, whether it is for competition or traditional driving, at Chr. van den Heuvel & Sons you will find what you are looking for!
CHR. VAN DEN HEUVEL TROFEE...In samenwerking met de Nederlandse Vereniging Tradiotioneel Gerij (NVTG) wordt jaarlijks een restauratie competitie gehouden, waarvoor Chr. van den Heuvel een prijs ter beschikking stelt.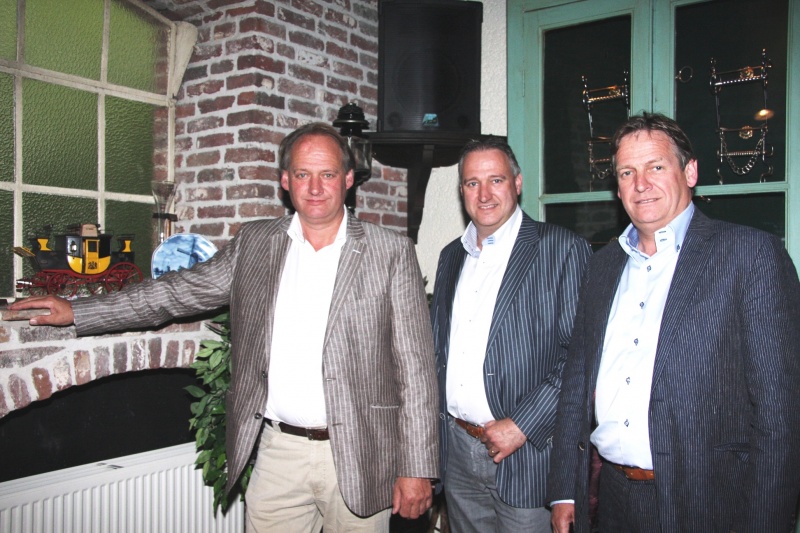 Frits van den Heuvel - Eric van den Heuvel - Henri van den Heuvel